Driving the Evolution
of the Luxury Beauty
Brand
SERVICES
User Research
UX Design
Copywriting
Visual Design
The Challenge
An exploratory, look-focused experience to showcase Lancôme's diverse mascara offerings and introduce its newest product. In preparation for the launch of a new line of mascara, Lancôme's e-commerce team needed to help customers distinguish between the variety of mascara products on their web-store. Such a personal product calls for an interactive experience reminiscent of in-store experiences.
300% ROI in less than one month
11.6% Increase in transactions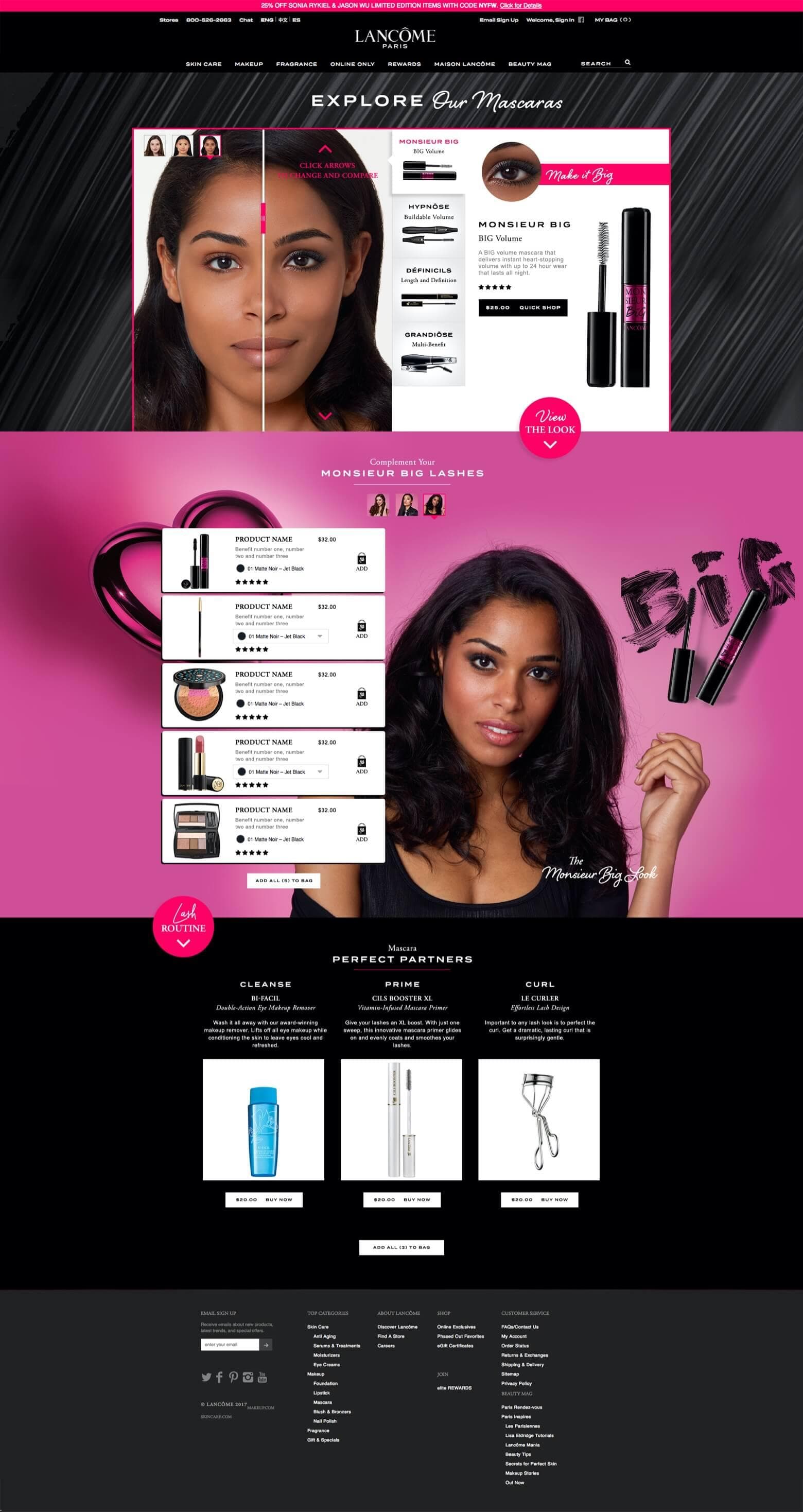 Our Solution
Elevate's research led them to a key insight: With mascara, it's all about the effect of the end look and how it can make her feel.
With this insight in mind, our team designed an interactive experience that allows users to explore the effect each mascara creates. Users toggle between three models with varying natural eyelash types, then use a slider to see their chosen model with and without each mascara to show the product's effect. The experience also displays a recommended look with a collection of products easily put into the customer's cart.



"Elevate has been a great partner for Lancôme. They put the time in, they do the research, and they present thoughtful designs that resonate with our customers."
Matt Proto
Creative Manager Interactive And E-Business Marketing, Lancôme