Gen Z: Socially
Selling
Selling to the content-native Generation, a.k.a Gen Z, requires trust, dedicated strategies, and the creation of relationships over time. In our last post, we introduced Gen Z as the youngest group of consumers quickly taking over a large share of America's buying power. We've learned that selling to the content-native Gen Z requires trust, dedicated strategies, and the creation of relationships over time. In this second installment of our four-part series on how brands can communicate effectively with this rising group of potential customers, we'll put the primary communication platforms for targeting young consumers under the microscope: the wild world of social media.
1. Can Gen Z be ​"Influenced?"
By now we've all heard of and seen influencer marketing in a number of different ways. Dictionary.com defines the term influencer pretty broadly as ​"a person who has the power to influence many people, as through social media or traditional media." Chances when you think of ​"Influencer" you picture someone or something brand-specific. Nowadays, influencer marketing has become an audience-for-hire culture where brands contract with celebrities and social media personalities to promote their products in exchange for money or gifts. While these strategies can boost sales, and new niches like micro-influencers may increase the bottom line even more, it can be overdone, or considered tired, or even risky. Forty-five percent of Gen Zers are online ​"almost constantly," meaning they've seen all the tricks when it comes to infusing marketing into content, and disingenuous promotion is losing its effectiveness.
However, if done correctly, the overarching marketing strategy of endorsements can still be effective. Enter campaigns like Groupon's recent celebrity partnership, which features the popular comedian Tiffany Haddish. She genuinely mentioned that she used (and loved) Groupon during an appearance on Jimmy Kimmel Live! and, after looking into the data and finding out that she was in the top 1% of Groupon users, the company did not miss a beat in taking advantage of the opportunity to work with her. Haddish emerged as the spokesperson for the couponing service in a series of digital and television ads, including their Super Bowl commercials, where she continues to express her love for Groupon.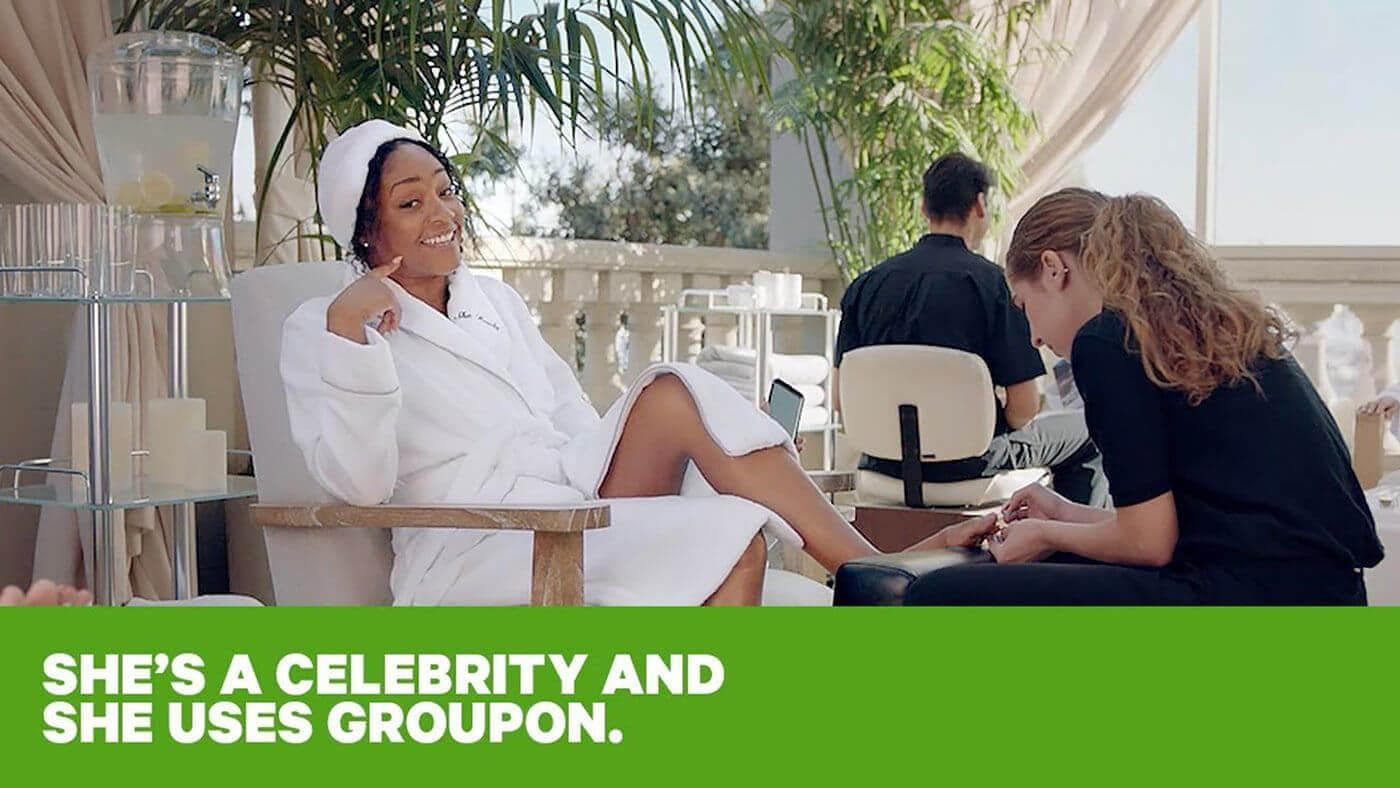 The way the campaign was born and the real data on Haddish's use of the service adds a foundation of authenticity and credibility that is hard to replicate. The genuine nature of the partnership shines through each element of the campaign, making her words sink in because they are believable, inciting a curiosity among consumers about how great Groupon may be. In an age of discerning consumers used to seeing sponsored words being genuine is surprisingly effective. I'm not saying that every brand has to wait around for a late night talk show mention, but finding various ways to make sure that influencer campaigns elicit credibility is the number one way to succeed in the space.
2. Kill them with Content
In the same way that influencer campaigns can get old, so too can content. We briefly mentioned ​"infobesity" in our last article, which is the very real tendency for our minds to get overloaded with information as we consume constant content, news, and communication. While we know content overtime can build relationships with Gen Z consumers, it's not just the posting of any content that will be effective. The content has to be quality to cut through the noise and not get tuned out with everything else contributing to infobesity. To make things more complicated, there needs to be a regular quantity of content produced as well. While you don't want to bombard consumers, consistency is key in creating a strategy that works. Whether you post to social media once a week or once a day, more important than ​"how often" is ​"how predictable" — and how can you engage your audience to excitedly anticipate what's next!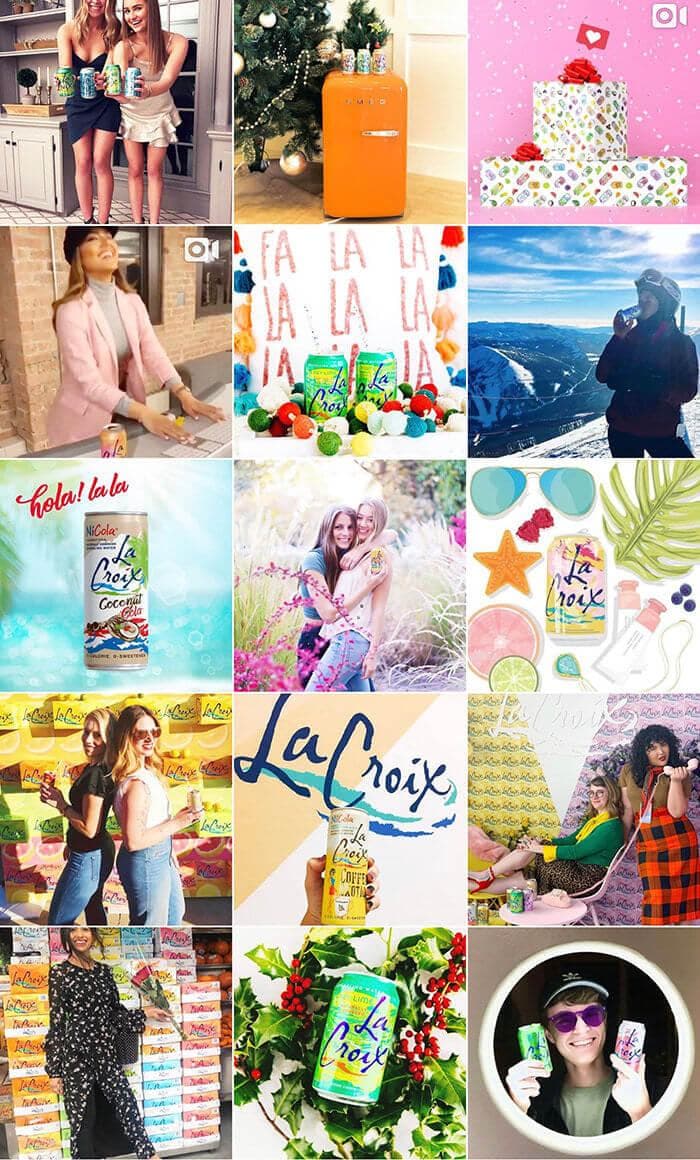 With these pillars in mind, let's look at a relatively easy content strategy that can succeed in both quality and quantity when targeting Gen Z consumers: user-generated content (UGC). UGC strategies, in one way or another, showcase the things real consumers are saying and posting about your product. While this is, of course, easier to do with physical products, any brand can take advantage of the social validation and consistent flow of potential content that a UGC campaign can produce. One of the best at this is La Croix, whose Instagram account has ballooned in the last couple of years with colorful images from fans of the sparkling water. La Croix's target market skews young and socially active, so when they started posting UGC it encouraged more people to share with the hopes of getting featured as well. This, in turn, helped the brand even further, creating a reliable content feed they could curate to build a socially validated brand on Instagram and build a trusting relationship with viewers of the page.
However, it's near impossible to ONLY post UGC. No matter what, all brands need to create original content. Too often this content skews to be overly bulletin-like in nature: always announcing something and always selling. To avoid this trap, here are some general rules of thumb to keep in mind when building content. First, content should be relevant to your target demo. Not just to Gen Z as a whole, but to the specific demographic. This is traditional marketing knowledge, but is especially important with Gen Z, as the generation that has grown up in a world of curation and niche marketing. To build a relationship with someone, you need to speak their language. Second, it must be relevant to pop culture. This can be a slippery slope, but as social media is an up-to-the-minute source for news and pop culture among the younger generation, staying up to date is important. It's crucial to balance trendiness with context, as you'd rather look like Wendy's Twitter than the countless examples of brand postings that have backfired for being insensitive or appearing as ​"try-hard."
3. Paying for Eyeballs
The last puzzle piece for an effective, relationship-building social strategy is paid advertising. While this is how social platforms make money and it's much cheaper to get in front of massive audiences on Facebook and Twitter than it is on any traditional medium, Gen Z can spot a sponsored post from miles away. The targeting capabilities ensure your ad is more relevant to viewers and therefore may have more intrinsic staying power, but, of course, the type of content can impact your results tremendously. To cut through the noise, paid posts should be approachable and familiar by being similar to the other types of content your target audience would see on in their feeds. Ably Apparel, a clothing company selling advanced fabric, accomplishes this in their recent Facebook video. The organic-looking, easy, and fun to watch concept catches your eye as you scroll through your news feed and reels you in. We actually decided to cite this as an example after stopping to watch it in a meeting ourselves! Whether it's a video, a picture, a carousel, or something else, to keep your ad from being automatically ignored by the youngest generation it must be approachable and interesting. After all, it's tough to build any relationships if you're not approachable and interesting!
In our next installment, we'll zoom out a bit and look at how brands can extend their relationship with Gen Z beyond social, with various plays in media. How did brands like John Deere and Red Bull become media behemoths? We'll find out …